Setting up a company in China involves more complicated paperwork and procedures. Corporations should expect a longer set up time.
Types of business presence
Here are the most popular business structures for foreign investors planning to establish a business presence in China.
Wholly Foreign Owned Enterprise (WFOE)

A limited liability company solely owned by foreigner investors in China
Has full control of the business operation and management in China
Registered capital is required and liability is limited to its equity
Has full ability to hire staff, do business within China and overseas
Can generate income, pays tax in China and the profits can be repatriated back to the investor's home country
Representative Office (RO)

A liaison office of its parent company
Staff hiring must go through an HR Agency such as FESCO in China
No registered capital is required
Company activities are limited to business support functions such as product or service promotion, market research of parent company's business, quality control or contact liaison in China
In general, an RO is prohibited from generating any revenue or entering into contracts with local businesses in China
Joint Venture (JV)

A limited liability company formed between a Chinese company investor and a Foreign investor
The two parties agree to create an entity by both contributing equity, and then share the revenues, expenses, and control of the enterprise
Usually used by foreign investors to enter the restricted industries such as education, entertainment, mining, hospital etc
After setting up your company in China, you should also expect to have a lot of administrative work to maintain your business structure. Do talk to us and we are happy to provide various service package to support your company.
Hong Kong parent company as a common vehicle for setting up a WFOE in China
Enables a smoother process for incorporation
Hong Kong company documents are bilingual which saves time and effort in getting Chinese translations
Notarising the company documents is faster and cheaper in Hong Kong
Enjoys tax benefits under the double tax agreement between Hong Kong and China – a preferential rate of 5% for Hong Kong company as opposed to 10% on withholding taxes for other jurisdictions
Should you want to enquire us about China company formation and its requirement, as well as the ongoing administrative work, please complete the form below and we will reply to you soon.
Banks in Partnership
Bank accounts opening services
We can help you set up a traditional bank account or digital business account entirely online
Our consultant will discuss with you to understand your business background and the business of your new company
We will guide you to prepare and extract the relevant business proof documents to maximise the success rate for bank account opening
Based on the client's business nature and type of business proof documents, we will recommend the most suitable bank for the client so that client will be able to start running the business as soon as possible
What Our Clients Say
Some kind words from our respected clients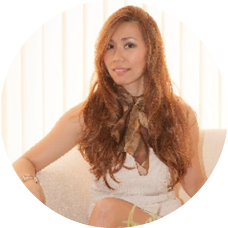 "When accuracy and punctuality meet with great customer service, that's the right equation for the best professional service provider. It is exactly the service quality that we have from Executive Solutions. Iris and her team are amazingly efficient in their responses, feedbacks and advices. Thank you so much for the great support and services all these years!"
"I have been using Executive solutions services for some years now and I am very pleased with the level of service. Extremely responsive and very professional.
As a sole entrepreneur, I can rely on good service that helps me focus on my work while all administrative and legal topics are fully taken care of."
"I have always found Executive Solutions to be friendly, helpful and professional in the handling of our company affairs.

Their team is experienced in dealing with the needs and wants of foreign companies setting up and managing businesses

In Hong Kong, not just with accounting but also in regards to banking, labour and statutory issues.'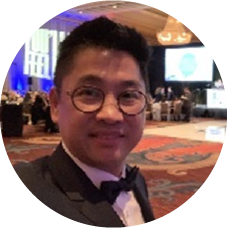 "It is impressive how fast and responsive they are!

I feel very happy about my decision to go with Executive Solutions Limited.

Highly recommended."
Executive Solutions provide exceptionally great service. They are very attentive to clients' needs and assist in every possible way for our business to operate smoothly in Hong Kong. Their expert advice will help your business grow locally and internationally. Thank you to all the team at Executive Solutions for supporting our business for so many years!
After 7 years in a different firm, I shifted to executive solution, it's by far the best service I've had. prompt reply, diligent, i'm managing 2 companies with Ms. Kong, can't be happier.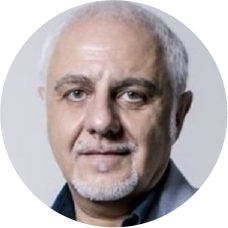 I incorporated my Company in 2006. Long ago. Much water flowed under the bridge. In 15 and more years I underwent to very many and very different needs as well as some problems.

Executive Solution was not just a company secretary service. Its staff was, has been, and is a point of reference for many questions I delivered time by time while my business was running and growing up (and – I promise – some were very weird and challenging ones) therefore facing new challenges.

They provided all kind of answers and services, support, and hearing……..up to the brink of a kind of almost a psychic support (joking……but not so much).

Beyond this they are reliable, effective, focused. They can dive into my businesses to understand the best way to the solution, and I can't remember any lack of support or any failure, including a bright wide understanding of INTNL business as well as an international mindset and understanding of foreign mindset and attitude, by means of an open mind.

I am keeping on asking them the impossible……………………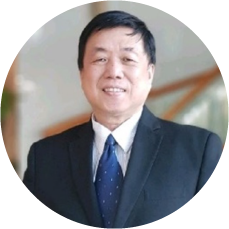 Executive Solutions Ltd has been our corporate secretary in Hong Kong since 2012.  We have found Executive Solutions to be very efficient and has provided excellent support in terms of corporate secretarial as well regulatory and compliance matters. We will not hesitate to recommend Executive Solutions to those seeking corporate secretarial consultation or services in Hong Kong.
Executive Solutions Limited has manage all aspect of our offshore business for over 15 years and their help has been invaluable.

Iris Kong has helped us to assess many of our business decisions. Her advice has been instrumental in establishing our business, setting it up, and in helping it to grow… Iris has acted like our business partner by overseeing and managing our taxation, accounting and corporate banking details as well as handled several complex supply chain legal issues for us along the way. Karen's communication and customer service is exceptional.

Together, they make running an offshore business simple. I can't recommend Executive Solutions Limited highly enough and will continue to use them to manage any of my subsequent businesses.
Get In Touch
Enquiry
Tel: +852 3428 3032
Email: info@executivesolutions.hk
Hong Kong Headquarter
Address: Office 4, 10/F., Kwan Chart Tower, No. 6 Tonnochy Road, Wanchai, Hong Kong
Singapore Branch Office
Address: 1 Sophia Road, #05-27, Peace Centre, S228149, Singapore
WeChat
Quick Contact
We understand time is of essence for our clients and pledge to provide feedback to client enquiries within one business day.