We offer comprehensive human resources support and payroll services.
Payroll services include:
Payroll Software Setup & Implementation
Employees' Onboarding and Offboarding
Monthly Payroll Calculation
Employee Salary Payment Arrangements
Employees Expenses Reimbursement
MPF Contribution Calculation for Employer and Employees
Payslips Creation and Distribution
Leave Records Management
Monthly Payroll Report
Maintenance of Employees' Personal Records
Employer's Tax Return Filing
HR administration and support:
Employee Compensation Insurance ("ECI") enrollment
Mandatory Provident Fund ("MPF") enrollment
Employees' medical insurance schemes enrolments
Advice on Employment Ordinance compliance
Work Visa Application Assistance
Hong Kong salaries tax:
Preparation and submission of individual tax returns / personal salary tax filing
We are partner of the following payroll online system and we are using this online tool to manage the payroll services for our clients.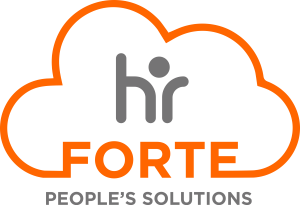 HR Forte is a Software-as-a-Service (SaaS) cloud system focused on the digitalization of all human resource management processes. We provide comprehensive HR and payroll solutions to manage your employee's complete lifecycle within the company.
HR Forte was borne from the need to address an existing gap in cloud-based HR cloud systems. Most of the existing systems cater exclusively to standalone companies. However, HR Forte provides versatile and scalable solutions, making it ideal for multiple tiers of service providers, including standalone companies.
Furthermore, HR Forte goes above and beyond to ensure optimal security. We have a comprehensive checklist of systems security tasks, we follow the best practices of the Information Security Forum, and we carry out regular audits to ensure all privacy data are encrypted and safe. As such, all your information is kept safe within multiple layers of security and fail-safes.
Banks in Partnership
Bank accounts opening services
We can help you set up a traditional bank account or digital business account entirely online
Our consultant will discuss with you to understand your business background and the business of your new company
We will guide you to prepare and extract the relevant business proof documents to maximise the success rate for bank account opening
Based on the client's business nature and type of business proof documents, we will recommend the most suitable bank for the client so that client will be able to start running the business as soon as possible
What Our Clients Say
Some kind words from our respected clients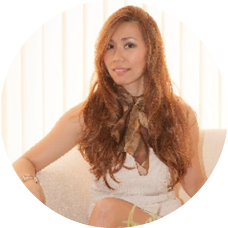 "When accuracy and punctuality meet with great customer service, that's the right equation for the best professional service provider. It is exactly the service quality that we have from Executive Solutions. Iris and her team are amazingly efficient in their responses, feedbacks and advices. Thank you so much for the great support and services all these years!"
"I have been using Executive solutions services for some years now and I am very pleased with the level of service. Extremely responsive and very professional.
As a sole entrepreneur, I can rely on good service that helps me focus on my work while all administrative and legal topics are fully taken care of."
"I have always found Executive Solutions to be friendly, helpful and professional in the handling of our company affairs.

Their team is experienced in dealing with the needs and wants of foreign companies setting up and managing businesses

In Hong Kong, not just with accounting but also in regards to banking, labour and statutory issues.'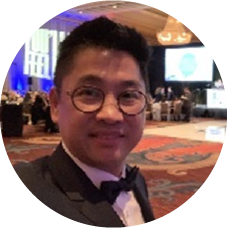 "It is impressive how fast and responsive they are!

I feel very happy about my decision to go with Executive Solutions Limited.

Highly recommended."
Executive Solutions provide exceptionally great service. They are very attentive to clients' needs and assist in every possible way for our business to operate smoothly in Hong Kong. Their expert advice will help your business grow locally and internationally. Thank you to all the team at Executive Solutions for supporting our business for so many years!
After 7 years in a different firm, I shifted to executive solution, it's by far the best service I've had. prompt reply, diligent, i'm managing 2 companies with Ms. Kong, can't be happier.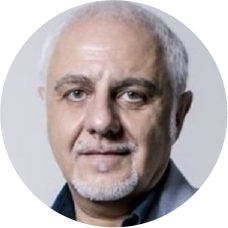 I incorporated my Company in 2006. Long ago. Much water flowed under the bridge. In 15 and more years I underwent to very many and very different needs as well as some problems.

Executive Solution was not just a company secretary service. Its staff was, has been, and is a point of reference for many questions I delivered time by time while my business was running and growing up (and – I promise – some were very weird and challenging ones) therefore facing new challenges.

They provided all kind of answers and services, support, and hearing……..up to the brink of a kind of almost a psychic support (joking……but not so much).

Beyond this they are reliable, effective, focused. They can dive into my businesses to understand the best way to the solution, and I can't remember any lack of support or any failure, including a bright wide understanding of INTNL business as well as an international mindset and understanding of foreign mindset and attitude, by means of an open mind.

I am keeping on asking them the impossible……………………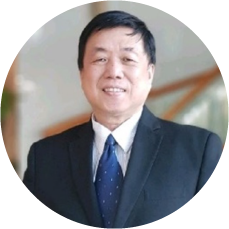 Executive Solutions Ltd has been our corporate secretary in Hong Kong since 2012.  We have found Executive Solutions to be very efficient and has provided excellent support in terms of corporate secretarial as well regulatory and compliance matters. We will not hesitate to recommend Executive Solutions to those seeking corporate secretarial consultation or services in Hong Kong.
Executive Solutions Limited has manage all aspect of our offshore business for over 15 years and their help has been invaluable.

Iris Kong has helped us to assess many of our business decisions. Her advice has been instrumental in establishing our business, setting it up, and in helping it to grow… Iris has acted like our business partner by overseeing and managing our taxation, accounting and corporate banking details as well as handled several complex supply chain legal issues for us along the way. Karen's communication and customer service is exceptional.

Together, they make running an offshore business simple. I can't recommend Executive Solutions Limited highly enough and will continue to use them to manage any of my subsequent businesses.

We're Waiting To Help You
Should you have any enquires about our services, please complete the form below and we will reply to you soon.
Get In Touch
Enquiry
Tel: +852 3428 3032
Email: info@executivesolutions.hk
Hong Kong Headquarter
Address: Office 4, 10/F., Kwan Chart Tower, No. 6 Tonnochy Road, Wanchai, Hong Kong
Singapore Branch Office
Address: 1 Sophia Road, #05-27, Peace Centre, S228149, Singapore
WeChat
Quick Contact
We understand time is of essence for our clients and pledge to provide feedback to client enquiries within one business day.